Prevention and Investigation
By Sarah Zasso, SHRM-SCP, SPHR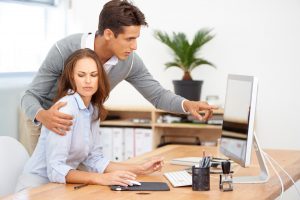 According to the National Women's Law Center, at least 1 in 4 women have experienced sexual harassment in the workplace. According to the EEOC, 70% of targets of harassment do not report the harassment.  Women (and men) who have long been silent are now finding their voices.
The latest headlines indicate a change has come and employers need to be prepared for employees to bring concerns forward at a potentially unprecedented rate.  Employers should prohibit any type of harassment and create a culture of respect, not only because it is simply the right thing to do, but also because harassment: can cost emotional and physical harm to victims, it is illegal, can cost thousands in legal fees, decrease productivity and morale, and can harm company reputation.
In order to prevent harassment, you must first understand the definition of sexual harassment.  Per the EEOC:
Sexual harassment is a form of sex discrimination that violates Title VII of the Civil Rights Act of 1964. Title VII applies to employers with 15 or more employees, including state and local governments. It also applies to employment agencies and to labor organizations, as well as to the federal government.
Unwelcome sexual advances, requests for sexual favors, and other verbal or physical conduct of a sexual nature constitute sexual harassment when this conduct explicitly or implicitly affects an individual's employment, unreasonably interferes with an individual's work performance, or creates an intimidating, hostile, or offensive work environment.
Sexual harassment can occur in a variety of circumstances, including but not limited to the following:
The victim as well as the harasser may be a woman or a man. The victim does not have to be of the opposite sex.
The harasser can be the victim's supervisor, an agent of the employer, a supervisor in another area, a co-worker, or a non-employee.
The victim does not have to be the person harassed but could be anyone affected by the offensive conduct.
Unlawful sexual harassment may occur without economic injury to or discharge of the victim.
The harasser's conduct must be unwelcome
Prevention
Anti-Harassment Policy
You should have a comprehensive policy (including discriminatory and sexual harassment) that defines and prohibits harassment.  The policy should include a guideline of reporting harassment, as well as a "no-retaliation" policy.  Many victims do not report their claims because they fear retaliation.  Unfortunately, retaliation is a reality and many victims have reported being fired, demoted, ridiculed, and more after filing claims with management or HR.  Your policy should create a culture of "safe reporting" with no fear of retaliation.  The policy should also include consequences, up to and including termination, for violation of the Anti-Harassment policy. Note: Inappropriate behavior should not have to meet the legal definition of harassment to be a violation of your policy and there should be content in your policy to reflect as such.
Training
It is critical (from a culture and legal perspective) to have Anti-Harassment training for all employees.  I recommend that you conduct anti-harassment training at orientation for all new hires, as well as on an annual basis.  This can be achieved by videos, online training, and "Instructor Led" training.  I do suggest that the policy be reviewed and discussed in New Hire Orientation, in addition to any video or online training.   Your Supervisors/Managers have roles and responsibilities regarding harassment that require a higher-level, separate training. It is encouraged to have Supervisor training conducted by a 3rd party (an HR Consultant, for example) to ensure effectiveness, understanding, and liability.
No Retaliation
As I said earlier in the article, it is essential to create a company culture where victims of harassment feel comfortable coming forward to management or HR, without fear. That starts with your policy, but is truly demonstrated in "practice."  Be clear to your employees and managers that retaliation will not be tolerated and follow through with consequences.
Investigations
Unfortunately, prevention is not 100% effective and there may be harassment allegations* at your company.  Per Title VII, harassment is illegal and you are required to investigate harassment complaints.  Take all reports of harassment seriously, no matter how small they appear to be, even if they don't meet the standard of "illegal" harassment.  The worst thing that a company can do is disregard a harassment complaint.
A thorough and comprehensive investigation should be conducted, including speaking with the claimant, alleged offender, and any potential witnesses.  Allegations must be addressed with urgency and without bias.  And, of course, don't forget to document.  It is often recommended that a company hire a 3rd Party (HR Consultant or Employment Law Attorney) to conduct the investigation, to eliminate the perception of bias and to protect the integrity of the investigation.  At the end of the investigation, if there was a finding of inappropriate behavior, the alleged employee must be held accountable and the claimant notified.
*An allegation does not necessarily mean guilt.  Do not be reactive or assume, investigate.
It Starts at the Top
Leaders (C-Suite, Owners, Supervisors) set the example. Subordinates model their supervisor's behavior, so it is crucial that leaders follow and enforce the expectations of the Anti-Harassment policy, at all levels.
Conclusion
What is considered Harassment has progressed over time, as our social culture has progressed.  The reality of the matter is that behavior that was perceived as acceptable ten (10) years ago may be offensive today.  That is why it is critical to educate employees of what is – and isn't – acceptable behavior in the workplace.  Due to lack of awareness, training, enforcement, and fear – this is now a national issue.  The good news is that you can change (or reinforce) the culture of your organization.
Note: This is a high-level and brief overview and is not all-inclusive or comprehensive.
How I Can Help
I recently attended a Labor Law Update and the attorney stated, "If you remember nothing from today, remember that preventing Harassment must be a top priority for all employers."  I can help you make this a top priority for your organization: create a policy, conduct in-person training (regionally), lead investigations, and help you create an overall anti-harassment culture.  Contact me today at sarah@sabezahr.com to discuss.
This article is for general information purposes only.  I am not an attorney; accordingly, the information presented is not legal advice, and is not to be acted on as such.
At Will vs. Right to Work
By Sarah Zasso, SHRM-SCP, SPHR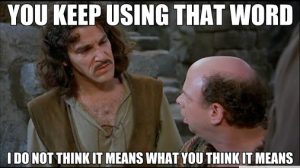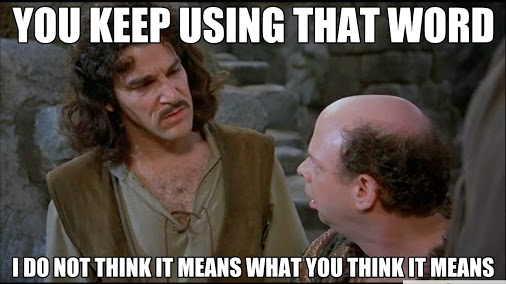 I was recently at the SC SHRM Conference and attorneys with Nexsen Pruet presented a question to the attendees:
 True or False:  Because South Carolina is a right to work state, an employer may terminate an employee at any time for any reason, or for no reason – and without notice.
I immediately called out, "It's a trick question!"  Why is it a trick question, you ask?  Because "Right to Work" has nothing to do with termination rights.  "At Will" Employment does.
What's the Difference?
"Right to Work" states prohibit unions and employers from requiring union membership as a condition of employment.
"At Will" states allow employers and employees (without a written contract) to terminate employment at any time for any reason, with or without cause, and without notice.  As long as the reason for termination is not discriminatory or illegal.
Although the "Right to Work" and "At Will" doctrines are often referenced incorrectly, they are important facets of employment law and it's critical that employers know the difference.
Do You Operate in an "At Will" State?
Click HERE to find out.
Wondering if you can fire an employee just because you don't like them?  You are in an "At Will" state, so why not, right?  Maybe.  Look for next month's article for more information regarding reality vs. legality of "At Will" employment.
This article is for general information purposes only.  I am not an attorney; accordingly, the information presented is not legal advice, and is not to be acted on as such.
Compliance vs. Commitment: Increase Employee Engagement
By Sarah Zasso, SHRM-SCP, SPHR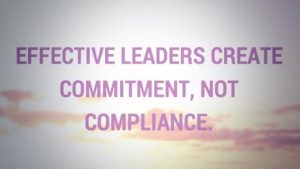 Have you ever rolled out a new widget (procedure, program, software, etc.) and you thought your employees would jump up and down with excitement – only to have them react with stoic, unhappy responses and negativity? You thought this was what they wanted, so why aren't they happy?  That is a fair question.
To answer that, ask yourself, "Do I want my employees to do what I ask because they HAVE to or because they WANT to?"  That is the difference between Commitment vs. Compliance.
Reality is that sometimes, employees need to do "something" because they have to and it is part of their job.  But, there are many times that employers miss the opportunity to engage their staff.
Here is an example:
Your staff has been complaining (what seems like) forever about your current software.  They say it is outdated, not user friendly, and time consuming.  With the best of intentions – you endlessly search, demo, and test new software.  After months of hard work, you are excited to roll out the new software to the staff and are surprised that they don't seem happy.  Confusing, right?  The old software was a problem and you solved it, they should be ecstatic! Sorry, but no.
This was a missed engagement and commitment opportunity.  Instead, you could have involved the employees in the software search and selection process.  This would have allowed them to be heard, and invest ideas and process requirements regarding the new software.  When people are part of the solution, they tend to be more committed.
Strive for a culture of commitment.  When you have a compliance culture, employees tend to do "just enough" to comply and that oftentimes can result in resentment and reduced productivity.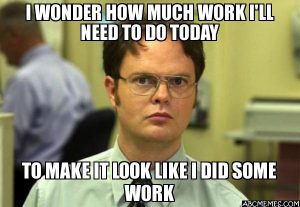 Where in a commitment culture, employees feel like they have a voice, they have some control. Not only does this often fulfill an intrinsic need, but it engages the employee and increases company loyalty.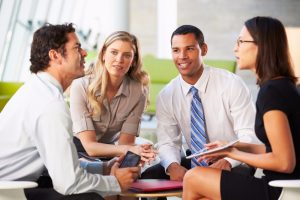 A few tips to increase employee engagement and create a culture of commitment:
Allow your employees to manage their own workload (set their own reasonable deadlines)
Solicit feedback before making decisions that can affect their work (where appropriate)
Empower your employees to make decisions and take action (where appropriate)
Share the "Why" behind decisions
Encourage ideas
Be approachable
Create a culture where employees want and are committed to individual and company success.  Engage them!
This article is for general information purposes only.  I am not an attorney; accordingly, the information presented is not legal advice, and is not to be acted on as such.
Coaching & Corrective Action Series
CCA Documentation
(Part 3 of 3 Part Series)
By Sarah Zasso, SHRM-SCP, SPHR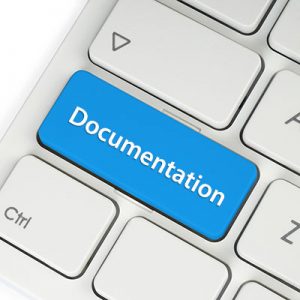 In Part 1 and 2 of this series, we discussed Coaching and having the STU.  To close this series, I would like to share with you how to document Coaching and Corrective Actions (CCA's).
What is Documentation?
Documentation is when you make a written record of any Coaching and Corrective Action that is delivered to an employee.  This includes the Corrective Action Notice (see sample portion below) and any documents that support the CA.  Supporting documents can include: Time cards, attendance records, emails, witness statements, investigation reports, etc.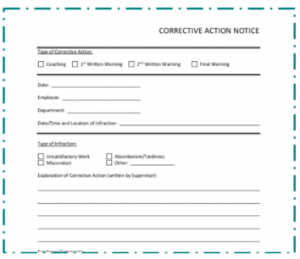 Why is it Important Legally?
According to Employment Attorneys Nexsen Pruet, "An accurate record of performance problems greatly assists employers (and their counsel) in defending decisions to take disciplinary action based on poor performance when that employee later complains that a decision was unfair, illegal, or discriminatory."  Not only does documentation help protect the employer legally, but it can also help ensure that your policies are consistently applied throughout your company, which is critical from a discrimination standpoint.  Documentation is also helpful if you choose to contest an unemployment claim.
In my past roles, I would often have a manager come to me to discuss terminating an employee.  Here is how the conversation would typically go (abbreviated):
Manager:  I want to fire Ursula Underperformer!
Me:  Have you spoken with her?  Have you warned her that she could be terminated if she did not improve her performance?
Manager:  Of course, YES!
Me:  May I see your documentation please?
Manager: …
Me: …
Manager: [mumbling] I don't have any.
Me:  Hmmm.
Manager:  But, it happened!  And she needs to go!
Me:  I'm sorry, but if you don't have documentation, it's as if those conversations didn't happen.  Terminating her without documentation would put the company at risk.  And it's not fair to the employee.  I would suggest you restart the CCA process with her today.  And make sure you document!
When an employer takes employment action, without documentation – not only is it wrong not to give the employee an opportunity to succeed, but it can put the company at significant legal risk.
What Should You Write in a CCA?
There are several components that should be included in a CCA documentation:
Date and description of incident
How this affected the company
Policy that was violated
Expectations going forward
Consequences for failing to meet expectations
Below are some examples:
"Charlie Callout, we coached you on 1/15/17 about your attendance and you were placed on a written warning on 2/20/17.  As of today, 4/15/17, we have not seen a significant and sustained improvement in your attendance (see attached attendance record).  Your attendance has caused customer service issues (resulting in customer complaints) and has forced additional workload on other employees.  This is a violation of our attendance policy and it will not be tolerated.  Going forward, you are expected to report for your scheduled shifts, on time and work your complete shift.  You are being placed on a Final Warning. Future occurrences may result in additional corrective action, up to and including termination." 
 "Debbie Damage, on 7/1/17, you were observed improperly operating a forklift.  Specifically, you were operating the forklift at an unsafe speed and almost hit shelving units.  This could have caused injury to yourself or others, and damage to company property.  This type of behavior is unacceptable and is a violation of our Safety and Standards of Conduct policies.  Going forward, you are expected to operate the forklift in a safe manner and follow all government and company guidelines.  You are being placed on a Final Warning. Future occurrences may result in additional corrective action, up to and including termination." 
CCA Pointers
CCA documentation should be factual, with no emotions.
Be concise on the corrective action form. If the documentation requires a thorough explanation, you can provide a detailed summary of events along with the CCA. [Note: Some companies write a CCA letter that includes the above, as well as a more thorough explanation of the situation, expectations, etc.  That is fine too.]
Employee does not have to sign a CCA. If they refuse, simply write "Refused to Sign."  Remind them – they are signing to acknowledge receipt and understanding, not agreement.
I recommend sending a detailed follow up email to the employee, summarizing the conversation and expectations going forward. (not necessary in all situations, more typical for performance issues or those that refused to sign)
I also recommend documenting the actual CCA conversation for your records.
A coaching should be documented, but the employee does not usually sign. You are simply documenting the conversation for your records.
Depending on the seriousness of the offense, you may skip CCA steps. The documentation is similar for all steps.
On the CCA or supporting documentation, note the date of the meetings and those in attendance.
Final Thoughts
The purpose of CCA and documentation is not simply to protect an employer from a lawsuit.  The true intent is to show the employee that you are doing everything you can to help them become successful in their role.  COACH and CORRECT the behavior (i.e. Coaching and Corrective Action).  The importance of documentation not only shows the employee that you take their success seriously, but allows the employer a more defensible position in the event of a lawsuit.
Remember: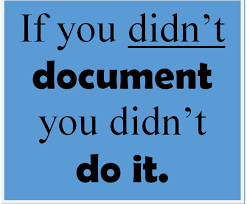 This article is for general information purposes only.  I am not an attorney; accordingly, the information presented is not legal advice, and is not to be acted on as such.
---
About the Author
Sarah Zasso is the Owner/Principal HR Consultant of Sabeza HR (www.SabezaHR.com), a Human Resources Consulting company.  Sarah has achieved both the SHRM-SCP and SPHR certifications and earned a Bachelor's degree in Organizational Leadership and Communication.  With almost 15 years of Human Resource experience, she has worked with a wide variety of industries including retail, restaurant, office, manufacturing, banking, hospitality, and healthcare.  Sarah has served on the board of the SHRM affiliated Coastal Organization of Human Resources since 2015 and has been elected President for 2017.  Sarah is a highly focused and energetic Human Resources professional, and prides herself on her integrity, passion, and positive nature. Sarah is dedicated to meeting and exceeding client's expectations.
Sabeza HR is "Your Human Resources Solution."  For a free consultation, contact me at sarah@sabezahr.com, 843-668-4041.
Coaching & Corrective Action Series
Having the "STU" Conversation
(Part 2 of 3 Part Series)
By Sarah Zasso, SHRM-SCP, SPHR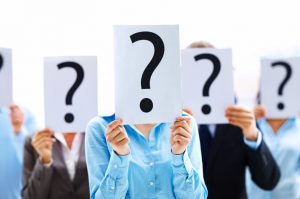 What is the STU?
This article discusses the STU (Seek to Understand) Conversation element of the Coaching & Corrective Action (CCA) process.  The STU is the conversation that you have with an employee regarding a performance or conduct issue – with the goal to uncover WHY the employee is not meeting expectations and/or violated a policy.  The STU helps determine the proper course of corrective action, if any.  Regarding performance, some questions to answer are: Did the employee know what to do and how to do it?  Did the employee get enough training?  Regarding conduct: Does the employee know and understand the policy?  Did the employee know what they did was wrong? Was it the employee's fault?  The STU helps find the answers to those questions.  This part of the CCA process is critical because it helps you hold your employees accountable accurately and consistently.
How does it work?
Let's say you manage an Emergency Room.  Per company policy, all staff must treat patients while wearing protective gloves.  You notice that Nancy Nurse did not wear gloves while working with her last patient, which is a serious policy violation.  Do you write her up?  You could.  Or you could have a Seek to Understand conversation.  Why is she not wearing her gloves?  Is it possible that the gloves were not stocked?  If they were not stocked, why?  Who was supposed to?  Does Nancy Nurse and the rest of the staff have access to the gloves if they are not stocked?  What is the priority – save a patient or search for gloves?  If the gloves were not stocked and Nancy Nurse did not have access, should she be written up?  Would that be fair? Is this an employee error or a company error?  I hope you see that my point is, without having the STU conversation, you may hold an employee accountable for something that was not in their control.  (and to be clear – No, Nancy Nurse should not receive corrective action for a policy violation that was not her fault or in her control)
Another example could be attendance.  Wally Worker suddenly starts arriving to work late, enough incidents to warrant CCA.  The first conversation should be the STU.  "Wally, I've noticed that in the past month you have been 30 minutes late to work 6 times.  This is not like you, is everything ok?"  This approach accomplishes a few things:  This demonstrates to Wally that you are not making assumptions, you care, allows the conversation to be less confrontational, and – most importantly – helps determine the root cause of the behavior.  Wally may say that his car broke down and he has been relying on public transportation.
Why and What's Next?
The STU allows the leader an opportunity to support the employee and help find a solution.  With Wally, maybe his start time can be adjusted temporarily until the situation is resolved.  I would still recommend that Wally receive the appropriate level of corrective action (must be consistent), but the STU may have helped resolve the behavior.  With Nancy, you can uncover and resolve the root cause of the inaccessible gloves.  Regardless of the reason for the poor performance or misconduct, the STU and coaching starts the corrective action process.  You have notified the employee of the problem and the results of the STU help determine the next steps.  Fix the problem internally (if that is the case) or move forward with the CCA process.
Final Thought
When I work with clients and they ask me if they can start the CCA process (typically the question is "Can I write them up for this?!"), I usually ask them three questions:
Have you done all you can to help the employee be successful?
Have you treated other employees similarly in a comparable situation?
If you had to explain or defend your actions in front of a jury, would you make the same decision?
If you can truthfully say yes to those questions, then you should feel comfortable moving forward with the CCA process.  (Hint:  The STU helps you with those questions)
To be clear, I am not discouraging holding employees accountable.  In fact, I encourage you to hold your employees accountable.  However, it's important to gain the STU knowledge in order to hold employee's accountable accurately, fairly, and consistently.
The Seek to Understand (STU) is intended to protect the employer and the employee.  Too often, we make inaccurate assumptions, when all we have to do is start with "Why?"
Next month, look for Part 3 in the CCA Series – Documenting CCA.
This article is for general information purposes only.  I am not an attorney; accordingly, the information presented is not legal advice, and is not to be acted on as such.