At Sabeza HR, we pride ourselves on offering our HR Solutions at competitive prices, that can meet budgets of all sizes. That is why our Solutions can be purchased in value monthly subscription options or individually. For individual HR Solution pricing, please CLICK HERE to tell use more about your Human Resources needs and to request a quote.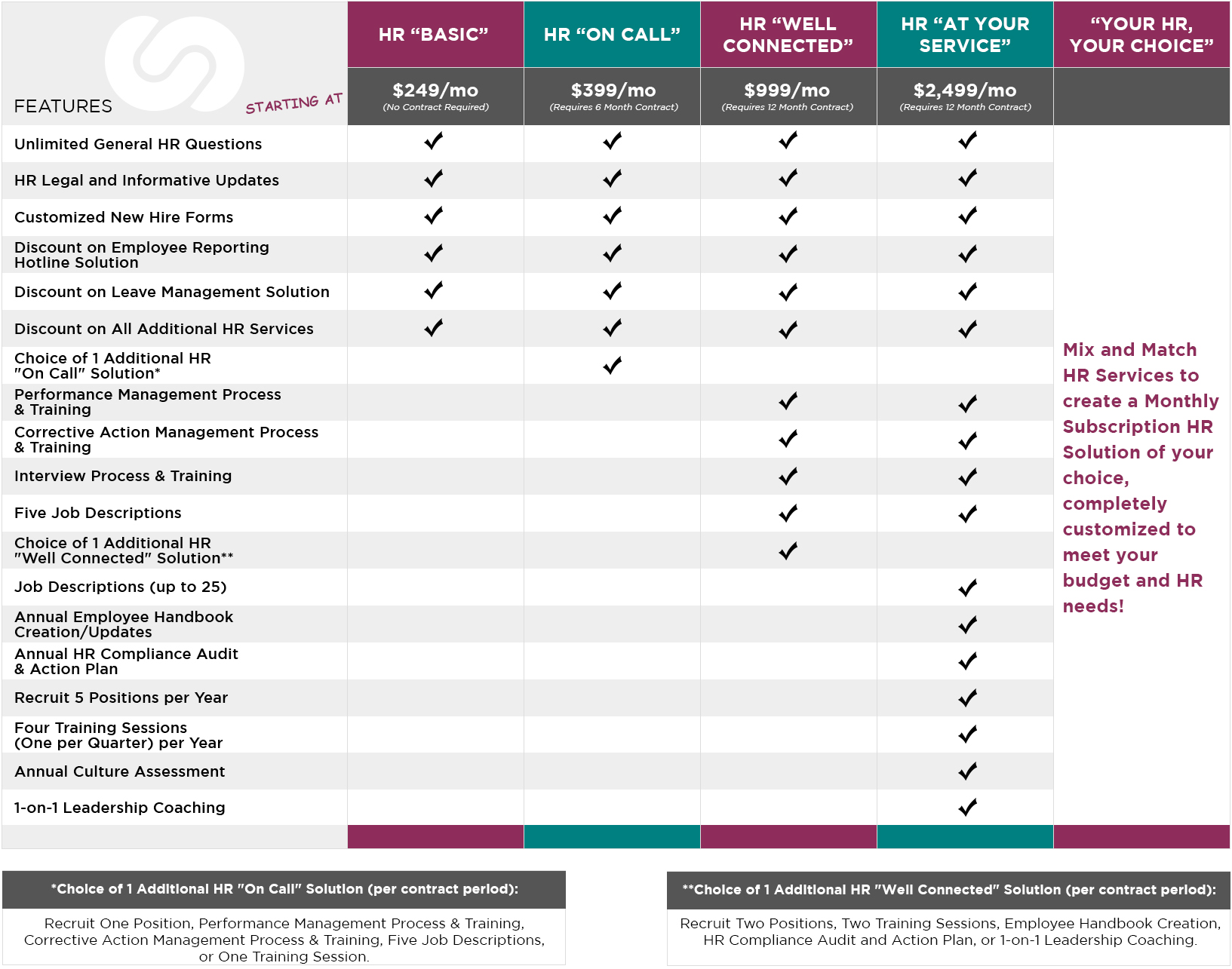 Restrictions may apply. Pricing will be determined based on company size and other factors.
Save More! Pay your 12 Month Contract "up front" and receive a 10% discount!
Looking for something different? That's ok! We offer hourly consulting and other HR Solutions. Contact us today to discuss further.